ANIMO Coffee Maker M 100
With M-line coffee makers you can easily and quickly brew fresh coffee directly into a glass jug. The brewing time is about 6 minutes for 15 cups (1 jug). The self-regulating hot plates ensure that the coffee is always at the correct temperature.
The M-line includes both manual filling machines and machines with water connection. In addition, the equipment can be supplied with a hot water tap. The use of synthetic material combined with stainless steel gives the machine a striking and contemporary look, which makes them very attractive in appearance.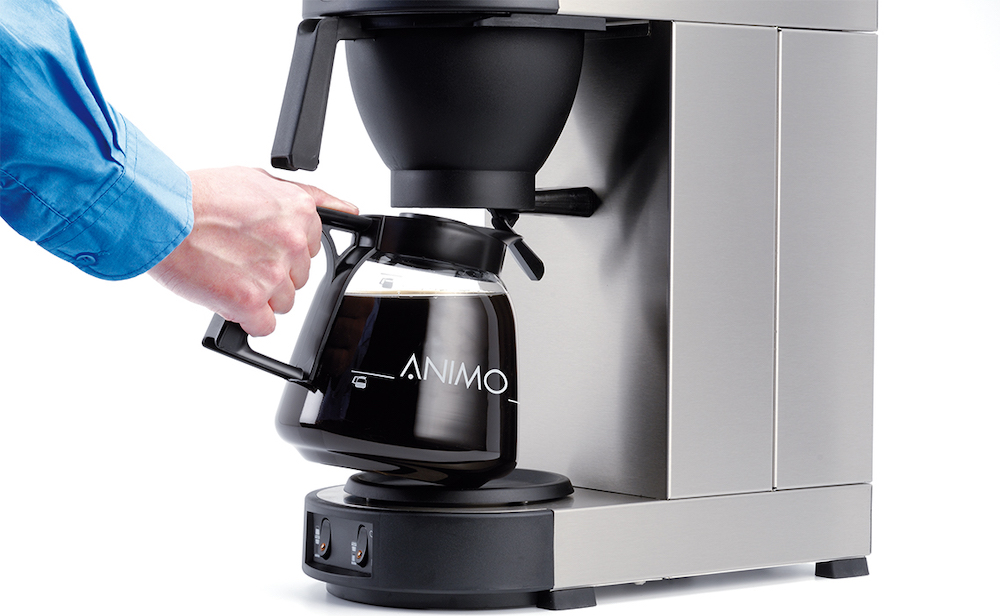 Feature
Manual Filling

Also available with seperate hot water tap

Single or double brewing capacity

A jug detector starts and stops the brewing process

Leak stop

Acoustic signal which indicates when the coffee is ready

Descale indicator

Easy soft keys

Dry boil safety guard
Spesification
| | |
| --- | --- |
| Type | M 100 |
| Brand | ANIMO |
| Dimension | 625 x 205 x 380 mm |
| Hourly Capacity | 18 ltr. | 144 cups |
| Brewing Time | ± 6 min. per jug |
| Jug Capacity | 2 |
| Power | 2.250 Watt |
| Weight | 7.5 Kg |